The world is such a wide place, where one can find love everywhere.
Oct 8, 2018 2:08:35 GMT -6
[nospaces]
[googlefont=Open Sans|Source Sans Pro:700]
[attr="class","jawntatdiv01"]
[attr="class","jawntatrtcl"]
[attr="class","jawntattopbg"]
[attr="class","jawntatlyrics01"]if you fall[break] i will catch you[break]i'll be waiting
[attr="class","jawntatlyrics02"]time after time ___
[attr="class","jawntatlttri"]
[attr="class","jawntatrttri"]
[attr="class","jawntattxtdiv"]
It's been so long since he's last visited a library.

[break][break]After a few hours of pondering, a few hours of just sitting around and trying to think of something to do, he actually just realized there was a library somewhere around here in Lorsette. Though not initially what he planned to do that morning, the writer decided it would be best to procrastinate once more for only a few hours, only to travel to one of the places he loved to visit when he was a child: the library.

[break][break]The first time he stepped in Lorsette's Public Library, he could almost gawk at the sheer amount of books stacked up on the shelves, and the size of the library itself. It was so much different from the libraries in the orphanages he used to live in; so much bigger and so much wider than what he had anticipated. And too be honest, he was happy enough to come here. Who could've expected the library in this city was much bigger than he thought?

[break][break]Too be honest, he wasn't used to the system that public libraries usually have, but he heard it was all just about attendance and the books you want to read checked in. He walks over to the novels section and picks out the largest book he could find, before approaching the librarian and listing himself into the attendance and checking in the books he wanted to borrow.

[break][break]Now he was just sitting, reading through the words the book has to offer. For sure, it's already quite interesting just from reading Chapter 1, but maybe that's just how invested he was in books. He just didn't realize that until now.

[break][break]Hopefully nothing strange will happen today. He just went to a library; nothing could go wrong, right?

[attr="class","jawntatbtmdiv"]

[attr="class","jawntatltcl"]
[attr="class","jawntatsidediv"]
[attr="class","jawntatsideicon"]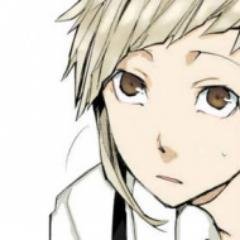 [attr="class","jawntatsidefld jawntatsidefld01"]WORDS _xxx
[attr="class","jawntatsidefld jawntatsidefld02"]
TAGGED
aasim daytona
[attr="class","jawntatsidefld jawntatsidefld03"]NOTES :3
[newclass=.jawntatdiv01]width: 500px; background: #ededed; margin: 0 auto; overflow: hidden;[/newclass]
[newclass=.jawntattxtdiv]font: 11px Open Sans; line-height: 18px; color:#000; padding: 25px 60px 30px 60px; position: relative; z-index: 4; background: #F5F5F5; border-top: 1px solid #dadada; border-bottom: 1px solid #dadada; margin: 20px 0;[/newclass]
[newclass=.jawntattxtdiv::first-line]font: bold 11px Open Sans; line-height: 19px;[/newclass]
[newclass=.jawntattbl]width: 100%; border-spacing: 0; border-collapse: collapse; [/newclass]
[newclass=.jawntatrtcl, .jawntatltcl]vertical-align: top; display: table-cell;[/newclass]
[newclass=.jawntatltcl]width: 10px; position: relative; z-index: 4;[/newclass]
[newclass=.jawntatsidediv]background: #505656; width: 170px; min-height: 5000px; right: -120px; position: absolute; z-index: 5; transition: all 0.4s linear; [/newclass]
[newclass=.jawntatsidediv:hover]right: 0px;[/newclass]
[newclass=.jawntatsideicon]position: absolute; z-index: 6; height: 50px; width: 50px; right: 135px; top: 30px; border: 10px solid #505656; transition: all 0.4s linear; border-radius: 100%;[/newclass]
[newclass=.jawntatsideicon img]border-radius: 100%;[/newclass]
[newclass=.jawntatsidediv:hover .jawntatsideicon]height: 80px; width: 80px; right: 35px; border: 10px solid #6EBB91;[/newclass]
[newclass=.jawntattopbg]background: url("http://p2.i.ntere.st/accb893d0edf75dfeb8780bb381888a1_480.jpg"); background-size: cover; height: 250px; width: 100%; position: relative; [/newclass]
[newclass=.jawntatlyrics01]font: bold 10px Source Sans Pro; position: absolute; bottom: 80px; left: 63px; color: #ededed; line-height: 12px; text-transform: uppercase; width: 132px; letter-spacing: 1px; text-shadow: 1px 1px #000; [/newclass]
[newclass=.jawntatlyrics02]font: bold 30px Source Sans Pro; position: absolute; bottom: 0; left: 50px; background: #ededed; color: #6EBB91; padding: 10px; line-height: 24px; letter-spacing: -2px; width: 118px;[/newclass]
[newclass=.jawntatlttri]width: 0; height: 0; border-style: solid; border-width: 0 0 68px 15px; border-color: transparent transparent #ededed transparent; position: absolute; bottom: 0; left: 35px;[/newclass]
[newclass=.jawntatrttri]width: 0; height: 0; border-style: solid; border-width: 68px 15px 0 0; border-color: #ededed transparent transparent transparent; position: absolute; bottom: 0; left: 188px; [/newclass]
[newclass=.jawntatbtmdiv]border-top: 7px solid #6EBB91;[/newclass]
[newclass=.jawntatsidefld]background: #595f5f; width: 120px; margin: 10px 15px; padding: 5px 10px; font: 9px Open Sans; color: #8D9292; opacity: 0; transition: all 0.4s ease-out;[/newclass]
[newclass=.jawntatsidediv:hover .jawntatsidefld]opacity: 1;[/newclass]
[newclass=.jawntatsidefld:hover]background: #6EBB91; color: #000;[/newclass]
[newclass=.jawntatsidefld01]margin: 150px 15px 0 15px;[/newclass]
[newclass=.jawntatsidefld img]margin-right: 5px; float: left; clear: left; opacity: 0.4; transition: all 0.4s ease-out;[/newclass]
[newclass=.jawntatsidefld:hover img]opacity: 1;[/newclass]