Oct 19, 2018 21:15:58 GMT -6
She was raised by a loving family. Her parents were always working hard so her brother spent the most time with her. Till he left as. wondering wizard/healer. Her mother then spent time. Her uncle loved her mother (her father's brother who was human) he was the one who hurt her eye and almost killed her. Before her brother came home in time to protect her. Now she works protecting creatures from humans.
She also suffers from: Here illness CVS: Cyclic vomiting syndrome is characterized by episodes of severe vomiting that have no apparent cause. Episodes can last for hours or days and alternate with symptom-free periods. Episodes are similar, meaning that they tend to start at the same time of day, last the same length of time, and occur with the same symptoms and intensity.
Her first love was Rhys O'Connor he was also her last familiar but he abandoned her so she terminated the contract. She hates humans btw. She has a thing for cats and she calls herself a witch not human.
She was born to the grandson of king aurthor. She has a good life, even was in line to rule. She loved playing with the knight's children . However, everything changed when she was kidnapped and her parents were killed. She was 16 at the time. She was held captive till they up and left her to die. At age 23 one finally came back but just murdered her. It has been 200 years since then she has decided to reap all the souls of those peoples families. That is what motivates her life now.
She had a pretty normal childhood growing up as a siren not much to tell there until the day she turned 8 years old. She was swimming to far ahead of her family and got caught in a fishermans net by the time her parents got to her they were dragging the net on board as she was put into a tank on board when they noticed what she was. Her father tried to fight to get her back her mother couldnt risk it being pregnant with another child. Her father died form a fisherman's spear when he was trying to get to her. She was taken away and shown off at freak shows going from place to place. Her mother was a siren and her dad and big brother were a spinner dolphin (her brother), and an orca shifter (her dad).
She hated this life and it continued she was then sold to private collectors all over the world and ended up. Fleeing one day at age 14 and meeting a man. A famious model who turned out to actually be an angel. He could tell she had been used for profit from what she wore when he found her. He helped her to the ocean but then diseapeared from her life as she soon two years later met a male siren and had a child with him however she still searches for that angel that saved her from that life that she wishes thank.
When she was sixteen she had her first daughter Wave was what she named her. For thee waves were wild on the day she was born. She was so happy to have her daughter she was her pride and joy. From this point her life would only get better at least for a little bit. Her daughter was really good with sea life and had a tallent she planned to be a marine biologist as well as a vet for ocean life.
4 years later she had twins a boy and a girl. She named the girl Shelly. She named the boy Lamar he was to be her only son she would have (at the present time in her life). She loved them and raised them and her daughter. She would be at the age of 22 when she had another child another girl who she named Pearl. She was happy with her family. But soon that happiness would be threatened. By fishereman once again.
Her now 12 year old daughter wave was killed she had been swimming home one day and got intangled by a fishermans net and died from her injuries. A year later and she would lose two more of her children. There was a bad oil spill where they lived she managed to get her children to saftey however Shelly and Pearl didn't make it very long after that oil spill. By some miracle her son Lamar was the only one that servived. Now she lives here with her son who is now almost 9 years old.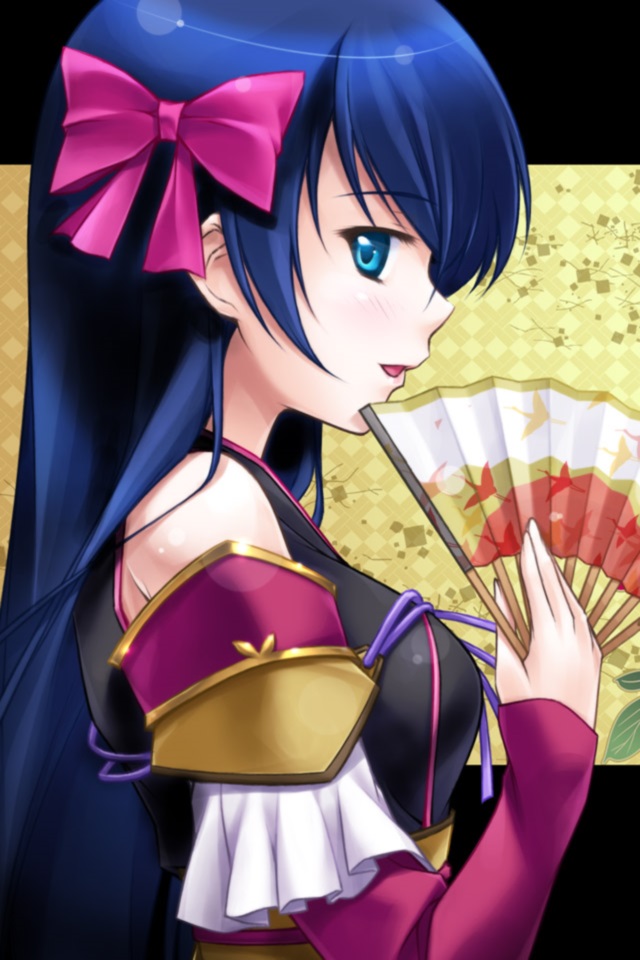 To be honest she doesnt now her real parents but she does remember being cold left in a very poluted area she was found by a couple of Nephilims that take in children. She thought she was the only one that made it out of there. They raised her as thier daughter although as she grew up she new she wasnt their birth daughter however this didn't mean she didn't see them as her parents for she did. And although she was never alone for they were always taking in kids. She had grown close to one child of theirs in particular. Their 6 year old son (5 years older than her) Kai Flynt Nasri.
He became her rock her protector, and her best friend. He was just as kind hearted as her. As a child she was oftenly sick no one knew why until she was age 8 when she controlled wind for the first time. Kai had been playing tag with her and tripped and as he was tumbling down a hill he was headed for a broken off tree branch that would have scuewered him as she did a little pushing mostion with her had it seemed the wind pushed him over to the opposte side just enough that only his hand was screwered casuing a scar but he lived where he would have died other wise.
This was when the learned she was an air nymph. She grew up going to school everywhere she went her brother would fallow. She didnt mind though she liked having him around. However every so often he would dispear it wasnt until later when they were 15 and 16 years old she learned he was a water nymph she learned that a year before they had been a small war wear two side of nymphs were fighting. She learned her mother or father took her and the other too him and somehow they had been adopted by the same people. So that made Kai truely her older brother.
A year later there was an accident in where she almost died it changed her brother. But they still remained as close as ever if not closer.
Now she runs a restrant where he is the head cook, and he owns an antique shop. They have become inseprable execpt when he goes to his special lake. He says when the time is right he will someday take her there.
She was born as a twin but her twin was put up for adoption. She only found out about her when after she died. She grew up like most kids with a normal life. Loving parents that cared most about her in the world. As such, she grew up very sheltered from the dangers of the world. So she became very tender-hearted only really seeing painful things on the news and her friend's lives. This is what made her innocent, and naive as well as tender-hearted. She didn't want anyone to feel the pain she wanted to take on everyone pain.
She moved out into the world at age 19. However, this didn't last long for a year later she was diagnosed with Lymphoma, Hidgkin Lymphoma to be exact. She was in pain a lot. She didn't exactly like the pain but she was happy at the same time because she had always wished to take on pain from others lives and to her, this was a way of feeling that want. However, this didn't make it any easier. At first, she stayed at the hospital still able to go outside the hospital with friends on the hospital grounds, then a few months later she always had to have a nurse with them as thepain would sometimes be too much for her to handle. Slowly she began not able to go outside. She still tried to remain happy and positive despite the pain. Only crying when she was alone so she wouldn't worry others. Then finally at age 26, she passed away from the cancer.
Even now she hates to see people in pain and wishes to form or be someone that could be maybe even just the only one to show that at least one person cars about them. That is her goal to have others know that they have at least one person that cares. She knows this may be impossible but that doesn't stop her from trying and wanting that for everyone.
Triggers: Death, Abandonment
Before she died:
She was born to two human parents thats right human not special human but human. Her mother was normal but her father could do something no normal human could do, he had knowledge of alchemy a type of magic/science. Her father was famious for writing books on alchemy. Her mother was a homec teacher for high school students. She even had 3 older brothers one of which died before she was born the others she knew. Brandon was her brother that died, then she had her twin older brothers Ying and Yang yes that was their names. Yang went by Ace, and Ying went by Asa (Ace-a).
Life was good and normal for her growing up. She however never really got to know her mom when she was 5 her mom left her and her brothers deciding she was tried of having kids and wanted a fresh start. So she left her and her brothers wit thier father. She was oftenly left home watching animes and grew to love a species called Nekos. Humans with cat features to them. As a kid she always wanted to grow up to be one. She would collect stuffed cats, nekos (if she could find them). She also grew to love porcalin dolls which started coming every day on her birthday when she was 8. She didn't and still doesn't know that they came from her mother, her father told her they came from and old friend. So thats what she believed. She also loved sweets and candy.
She met her best friend when she was 9 years old in school. He was the only one that didn't make fun of her for wearing cat ears and a tail and sometimes a cat bell/collar to school besides her brothers, and teachers of course. She still did have a few other friends but they still did friendly teases that she never told them actually hurt her. Her best friend was thought of as weird, he was a gifted human and at times would look like a cat. He had two powers mostly, reflexs of a cat, and self vertual rality which turned him into a human with purple cat/tiger ears and tail, that uses lazer arrows that came out of his paws only having a certain amount of them. He also at this time could only do it for 2 hours at a time. Once a day, the other times he wore ears and a tail like her but cusom ones that looked like his vurtcual form. So she wouldnt feel so weird. The thing that she really liked even before she found out about his powers was the fact his name was Nikko. Like her favorite type of creatures.
He was on the soccor team for their highschool and was on the way to a game on the bus. And there was an accident the bus turned over after being impacted by a drunk semi-truck driver. Several students got injured however her friend was the first one found he was saverly injured and somehow had gotten thrown out the open window he was sticking his head out. Despite this he servived. However this did damage his eyes from some of the galss from the bus windows.
But then the day came where she was to die. She was the only one at home her brothers were out on a double date and her friend was playing some games online at home. She was watching him and had headphones on. She hadn't heard someone that was breaking in to steal stuff. But soon she felt something not right thinking she was hearing something going on although she couldnt hear clearly with the headphones on. She went downstairs at the wrong time as the theif saw her. When she started screaming and of course to silance her the man killed her. Her father returned home after having a late night at work and found her dead.
Using his alchemy he made her into a golem for he knew to try to create life was dangerious so he found how to make a golem instead. And revived her as a golem combing the things she loved, her love for nekos, porcilin dolls, and being human herself as he used her own skin in the process.
Now her life as a golem:
A lot of things have happened since then her friends life seems to slow down somehow as a side effect of his powers (or hes not human anymore still goign to try to figure out that when i make him). Now her and her friend have made a life for themselves here he is a video game designer and tester and she makes sweets and deserts.
[/div][/div]