The world is such a wide place, where one can find love everywhere.
Dec 21, 2019 4:25:31 GMT -6
[nospaces]
[googlefont=Open Sans|Source Sans Pro:700]
[attr="class","jawntatdiv01"]
[attr="class","jawntatrtcl"]
[attr="class","jawntattopbg"]
[attr="class","jawntatlyrics01"]if you fall[break] i will catch you[break]i'll be waiting
[attr="class","jawntatlyrics02"]time after time ___
[attr="class","jawntatlttri"]
[attr="class","jawntatrttri"]
[attr="class","jawntattxtdiv"]
Hector does not want to spend his next few hours in the house, that much is for certain.

[break][break]The writer sighs as he closes his notebook and adds it to the pile of novels he'd written over time. What he's doing alone in the house, he isn't sure. Next week, he plans on travelling once more; the previous novels he'd written had finally been published after so many years of rejection and his own intense reluctance to go to the local publishers. The books have sold well-- he still kept his identity a secret, and his financial standings have improved. It shouldn't be a problem to go out of the house and go to other countries to keep himself from getting bored.

[break][break]But first, a little walk would do. He stands up from the writing table and walks into the bathroom; soon enough, he's had his clothes changed to that of a simple hoodie and pants. It's hot outside, but he has little regard of which clothes were more fitting for the weather. Once that is done, after a short breakfast, he takes his wallet and places it in the left pocket of his hoodie, walks out of the house and locks it. The lights inside are already off for the rest of its years, except occasionally his bedroom, where he writes his novels. Pulling his hoodie up, he walks out of the vicinity and into the suburbs.

[break][break]It's packed to the brim with people today, all of whom are very much awake. He bumps into a few people and greets others here and there; most are friendly and return his greetings, while some are quite indifferent and some ready to pick a fight just because he'd bumped into them. Not that he would mind those kinds of people, of course; he's ready for a fight and wouldn't care much about the results of such.

[break][break]He wonders what else he should do. Pick up some food from the Crescent Moon Cafe? Talk to other people for a bit? He ponders on options when-

[break][break]His shoulder grazes against someone else's; he almost staggers back in confusion, not knowing what just happened, but he takes in the situation immediately and waves a hand with an apologetic smile. "Ah- hey! Sorry!" He quickly shouts, before walking faster. He doesn't want to humiliate himself yet again. But as his hand travels back to one of his pockets, he stops. With wide eyes, he feels around for his wallet, but nothing. And he'd gone far enough away from the spot of that last impact.

[break][break]Did I just... Did I just drop my wallet?

[attr="class","jawntatbtmdiv"]

[attr="class","jawntatltcl"]
[attr="class","jawntatsidediv"]
[attr="class","jawntatsideicon"]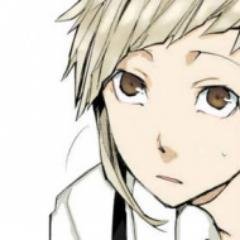 [attr="class","jawntatsidefld jawntatsidefld01"]WORDS _xxx
[attr="class","jawntatsidefld jawntatsidefld02"]TAGGED @nicolas
[attr="class","jawntatsidefld jawntatsidefld03"]NOTES Hope you don't mind! ^v^
[newclass=.jawntatdiv01]width: 500px; background: #ededed; margin: 0 auto; overflow: hidden;[/newclass]
[newclass=.jawntattxtdiv]font: 11px Open Sans; line-height: 18px; color:#000; padding: 25px 60px 30px 60px; position: relative; z-index: 4; background: #F5F5F5; border-top: 1px solid #dadada; border-bottom: 1px solid #dadada; margin: 20px 0;[/newclass]
[newclass=.jawntattxtdiv::first-line]font: bold 11px Open Sans; line-height: 19px;[/newclass]
[newclass=.jawntattbl]width: 100%; border-spacing: 0; border-collapse: collapse; [/newclass]
[newclass=.jawntatrtcl, .jawntatltcl]vertical-align: top; display: table-cell;[/newclass]
[newclass=.jawntatltcl]width: 10px; position: relative; z-index: 4;[/newclass]
[newclass=.jawntatsidediv]background: #505656; width: 170px; min-height: 5000px; right: -120px; position: absolute; z-index: 5; transition: all 0.4s linear; [/newclass]
[newclass=.jawntatsidediv:hover]right: 0px;[/newclass]
[newclass=.jawntatsideicon]position: absolute; z-index: 6; height: 50px; width: 50px; right: 135px; top: 30px; border: 10px solid #505656; transition: all 0.4s linear; border-radius: 100%;[/newclass]
[newclass=.jawntatsideicon img]border-radius: 100%;[/newclass]
[newclass=.jawntatsidediv:hover .jawntatsideicon]height: 80px; width: 80px; right: 35px; border: 10px solid #6EBB91;[/newclass]
[newclass=.jawntattopbg]background: url("http://p2.i.ntere.st/accb893d0edf75dfeb8780bb381888a1_480.jpg"); background-size: cover; height: 250px; width: 100%; position: relative; [/newclass]
[newclass=.jawntatlyrics01]font: bold 10px Source Sans Pro; position: absolute; bottom: 80px; left: 63px; color: #ededed; line-height: 12px; text-transform: uppercase; width: 132px; letter-spacing: 1px; text-shadow: 1px 1px #000; [/newclass]
[newclass=.jawntatlyrics02]font: bold 30px Source Sans Pro; position: absolute; bottom: 0; left: 50px; background: #ededed; color: #6EBB91; padding: 10px; line-height: 24px; letter-spacing: -2px; width: 118px;[/newclass]
[newclass=.jawntatlttri]width: 0; height: 0; border-style: solid; border-width: 0 0 68px 15px; border-color: transparent transparent #ededed transparent; position: absolute; bottom: 0; left: 35px;[/newclass]
[newclass=.jawntatrttri]width: 0; height: 0; border-style: solid; border-width: 68px 15px 0 0; border-color: #ededed transparent transparent transparent; position: absolute; bottom: 0; left: 188px; [/newclass]
[newclass=.jawntatbtmdiv]border-top: 7px solid #6EBB91;[/newclass]
[newclass=.jawntatsidefld]background: #595f5f; width: 120px; margin: 10px 15px; padding: 5px 10px; font: 9px Open Sans; color: #8D9292; opacity: 0; transition: all 0.4s ease-out;[/newclass]
[newclass=.jawntatsidediv:hover .jawntatsidefld]opacity: 1;[/newclass]
[newclass=.jawntatsidefld:hover]background: #6EBB91; color: #000;[/newclass]
[newclass=.jawntatsidefld01]margin: 150px 15px 0 15px;[/newclass]
[newclass=.jawntatsidefld img]margin-right: 5px; float: left; clear: left; opacity: 0.4; transition: all 0.4s ease-out;[/newclass]
[newclass=.jawntatsidefld:hover img]opacity: 1;[/newclass]